Doing a big project always keeps you under pressure, and quite often the priority is given to thinking about the tasks at hand, which means planning can fly out of the window. What's worse, projects that are not planned, monitored or documented always end up going wrong.
Using a well developed project planning template can help you remove some of the pressure by collecting and storing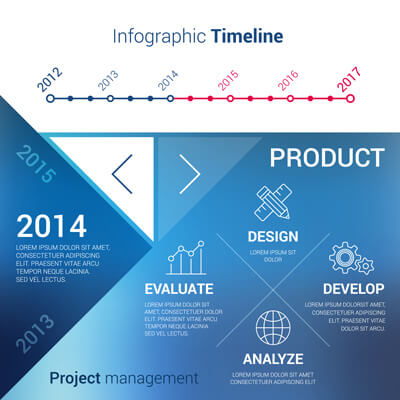 all of your necessary information in a single place, which increases your chances of finishing the project on time and, more importantly, within budget.
So, what are some of the main benefits that you get from using a project planning template and why do we like using them?
Every task and activity can be documented in a clear way so that structuring the project and your team's time is simplified.
Having clear targets in a staged approach ensures avoiding unnecessary and time consuming activities.
They keep you focused on the core factors of your project.
With a project planning template, there is a clear picture in front of you and your team, providing a transparent working environment for better decision making and confidence in everyone's work.
Clarity and Speed. Think about it, during a project, you are always on the go, with little time to spare. This is where a project planning template allows you to scope and deliver your project in an organized way.
Clear and effective communication. Being able to provide status updates and acknowledgements in the right way, at the right time, will push your team towards their goals and the project deadline.
Having a comprehensive set of project planning templates will guarantee your success while managing your projects effectively. With multiple template illustrations, you'll learn more about the formal project management techniques that will help you a lot in upcoming projects.
Where can I get quality Project Management Templates?
We've found some great quality project management templates that are available via Project Templates official website. There's a huge range of comprehensive documents available for instant download so you'll be able to start getting your projects on track straight away!
With multiple template options to cater for a wide range of projects, you'll find the right one for you and also find that you'll learn more about the formal project management techniques, which will help you with your upcoming projects.
Verdict
A Project Template is undoubtedly one of the best project management resources. Their step-by-step process shows you how to select the best template for your project and how to enter the data properly so you get the best possible results. For a project manager, having a versatile range of project management templates in your arsenal of tools is a requirement. You can visit their website for more information and don't forget to grab your copy of their free eBook that provides heaps of practical Project Management tips and hints.