Business Translation Services
We are proud to have been able to help our business partners complete the projects listed below
"Our greatest glory is not in never falling,
but in rising every time we fall
and learning from every mistake we make".
The above philosophy has allowed us
to provide clients with bespoke business Translation Services
and an outstanding Customer Service.
With the Columbus promise, you can rest assured
you will always receive the quality you expect.
Quality Fully Guaranteed – Unlimited Revisions

More than 10 Years Experience – Only Native Speakers

Innovation & Latest Technology – Speed & Accuracy
"Thank you so much for all your efforts with our EBU campaign.

It went live last week and we're extremely appreciative
of all the hard work you put in over the past months.

It was a complex job, but made a lot more simple
with your efficiency and speed."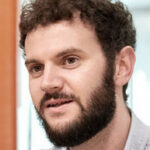 NICHOLAS LEER | Junior Production Manager
RED BEE – PART OF ERICSSON